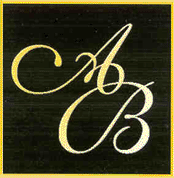 We currently have four single lots available in Annesley by the Bay, including two waterfront lots.
Annesley is a 25-acre gated waterfront community bordering Rock Creek located in Pasadena, MD in Anne Arundel County. Annesley is at the end of Colonial Beach Road and is near Compass Point Golf Course, the Maryland Yacht Club, Fairview Marina, and several beautiful parks.
Annesley on the Bay is located at 7672 Colonial Beach Rd, Pasadena, MD 21122. The community of Annesley by the Bay has 17 total lots. Twelve lots are directly on the water.
Four Available Lots at Annesley by the Bay: (see site plan)
Waterfront lot #11
Waterfront lot #14
Lot #17 is 2.8 acres
Lot #18 is well positioned near the entrance
The houses that have been constructed in this community accent the view of the water and are 4500-6000+ square feet.
Visit some of our recently completed single lots to see an example of our quality of craftsmanship and pride in our neighborhoods.
We are always looking for additional lots. If you are interested in any of our available lots or have a lot for sale, please contact us at info@polm.com